Bugsy packages and prices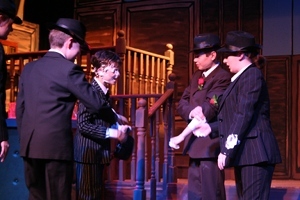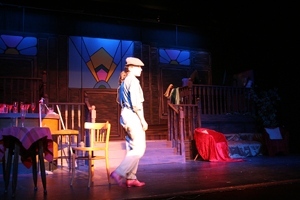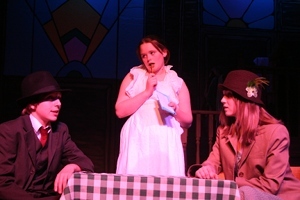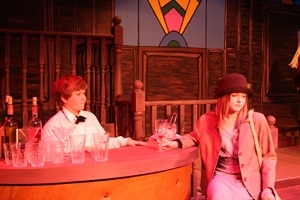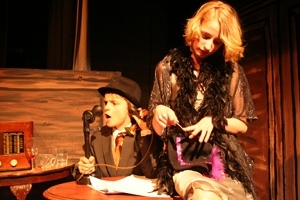 The big question! How much will it all cost?
We have tried to make this an affordable high quality Bugsy hire without too much paperwork or complicated conditions and this is how it works:

Note: For each hire we also require an additional payment (cheque preferred) of between £100 - £250 as a Security Deposit. We do not bank this, we return it to you after the hire has finished. This amount is NOT part of the hire costs noted below.
Splurge note: At the moment we are NOT supplying all the splurge you will need. We will send out 6 guns loaded (out of 11, including the backfiring gun). On application we'll let you know where to buy splurge. Not all splurge on the market will be compatible with our guns!
OUR HIRE OPTIONS ARE ABOUT TO BECOME MORE VERSATILE!
All prices INCLUDE delivery BOTH WAYS and our 'weeks' are generous!
A cases of costumes includes approx 30 large items (dress/suit etc) and 30 smaller (hats/ties/boas etc)

**SPECIAL OFFER IF BOOKED BEFORE SEPTEMBER 2019:**
GUNS and Costumes with 6 cans of SPLURGE for 2 weeks: £800

GUNS and Costumes with 6 cans of SPLURGE for 1 week: £600
GUNS for 2 weeks with 6 cans of SPLURGE: £350
GUNS for 1 week with 6 cans of SPLURGE: £250
Two cases of COSTUMES for 2 weeks: £550
Two cases of COSTUMES for 1 week: £400
ONE case of COSTUMES for 2 weeks £350
ONE case of COSTUMES for 1 week £250
CHANGES IN 2019:
You will be able to choose more costumes styles and numbers to suit your cast
You can opt for a BESPOKE HIRE if you wish
You can opt for just ONE case of costumes, rather than our usual TWO-BOX hire.
We are ADDING more costumes - more matching sets of dresses and lots of accessories
We have HEAPS of spare costumes, so even if all the package hires are out we may be able to help out. Let us know what you need!
HIRING ABROAD
EUROPE: Costumes only. Sorry, but we cannot ship our splurge guns (or splurge) abroad - Mainland UK only - no exceptions. I know it seems unfair but couriers will not, and sometimes cannot, ship aerosol cans and things that look like they might be guns on a scanner. Ask for a quote for costumes to Europe.
REST OF WORLD: Sorry. Really sorry. We get lots of enquiries but costs & time involved (plus 'export' hoops to jump through etc) make it far too expensive and complicated.
THE PROCESS
Firstly, we book up a long way ahead for those precious end of term dates! Even if it's a year away, do get in touch.
We'll also send you a list of costumes with sizes. This gives you an opportunity to see if the hire is right for you. You can add to your hire by HIRING accessories or extra costumes.
When you contact us we'll pencil your dates in if they're free.
Then we invoice for a £50 deposit to secure the hire. This is a portion of your hire fee and does get banked.
We keep this deposit if you cancel within one month of your show dates. For any other cancellation we return £30 and keep a £20 admin fee
Nearer the time I'll invoice for the whole amount and request a SECURITY DEPOSIT which is not banked unless we need to replace or repair guns or costumes
We arrange a delivery day and your boxes of Bugsy goodies will arrive between 9am - 5.30pm.
We pick up from you on our arranged date, check everything back in and return your deposit (hopefully!)
CONDITIONS
All prices include delivery both ways which we will organise
We do not make reductions on these prices, they are already pretty good!
We require payment and security deposit before the hire goes out
We service the guns and wash costumes as part of the hire.
We charge for missing/damaged items
The security deposit gets banked, with your agreement, if we need to replace/repair above and beyond the included servicing/washing.
We generally DO NOT offer refunds if your show is cancelled close to performance dates and you have already paid and, especially, if you already have costumes and props from us. If something happens that is out of your control we MAY be able to offer alternative dates - you will need to contact us to see if that's possible. We will do everything we can to help.